It's not "our" museum but the private owners are good friends of us. They are famous Thai collectors since 40 years and they decided to share their collections with the people offering the opportunity to watch theses treasures in the museum. They have items from all the countries of South and South East Asia. S. L. wrote already 6 books about Buddha. Like him, his wife, P S, is member of the more important foundations about Buddhist and Thai arts and she is the curator of the museum.
In fact, it's 2 museums: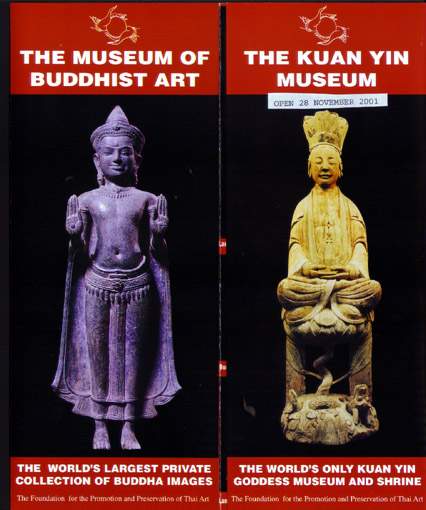 Of course, you are welcome. Before to show you the flyer they edited, let me tell you that the curator, P.S., sells some of the items of her own collection which are not shown in the museum for different reasons (out of topic like fertility charms or pre-Buddhist 2000 years items or would be a double with items in the museum). For obvious ethic reasons, these items are not for sell at the museum and the only one way to order them is through azibaza.com.
They are here
Mrs. P.S. will send (upon request) a certificate with the items. They will be guarantied during 6 months. It means that if a WELL KNOWN expert in South East Asian art can prove the sold item is not as described in the certificate, we'll refund.
Now, enjoy the visit preview, clicking here: